American Idol Betting Odds For Season 12 In 2013
The end came too soon for fans of Angie Miller in Thursday night's American Idol results show. Miller, a top contender, was voted off the show, leaving two ladies behind to move on to the finale. Idol will wrap up next week with country star Kree Harrison and Candice Glover battling it out to see who will be the winner of season 12.
The night also featured performances by Alicia Keys and "Idol" alumna Lauren Alaina. Judge Randy Jackson had some big news for fans. The longtime judge announced that he would be leaving the show once the current season wraps up. Jackson is ready to move and seemed upbeat about leaving the Fox series behind after more than a decade of judging duties. Jackson plans to focus on both his record label and other business opportunities.

More About AmericanIdolBettingOdds.com:
We're going to keep you as updated as possible this year, just as we have in past seasons, so that you know what's going on and what's out there for betting purposes. Many like to know the odds even though they don't plan on betting them which is perfectly fine. AmericanIdolBettingOdds.com is for those people too but it specializes in the betting aspect as where as where to bet on American Idol.
Current Betting Odds For Season 12 Of American Idol
Who Will Win American Idol Season 12? - found at Bovada Sportsbook 5/13/2013

We've got the odds for the season finale of American Idol 12 between Kree Harrison and Candice Glover! Angela Miller was the favorite last week, but is now gone. Oddsmakers have installed Glover as the favorite at 10 to 17 on the betting line. Harrison falls behind at 13 to 10, but by no means would her winning be a big surprise. Glover spent the second-most time atop the odds to win this season to Miller, but Harrison has also had her time in the spotlight as the favorite as well. All will be determined this week after the final performances are completed and the final voted are tallied.
Outside of the season finale betting odds, new American Idol lines have been released for next season relating to the judges. It's likely that we will see a new batch of judges, as Randy Jackson will also be the last original Idol judge to leave the show. This leaves room for new judges, and Bovada has already formed odds on who that might be. Selena Gomez is set as the favorite, going odd at 2 to 1. Miley Cyrus isn't very far behidn either, going off at 4 to 1. Justin Bieber is also considered a possiblity, installed at 5 to 1. We can probably bet that both Bieber and Gomez won't be on the show together. There is even the option to bet on American Idol Season 1 winner Kelly Clarkson, who is set at 15 to 1. Check these out below.
Who Will Be The First New Judge Named For Season 13??- Bovada 5/14/2013
Selena Gomez 2/1
Miley Cyrus 4/1
Justin Bieber 5/1
Pink 5/1
P Diddy 5/1
J-Lo 7/1
Jimmy Iovine 10/1
Kelly Clarkson 15/1
Where To Bet On American Idol

Best American Idol Betting Sites
Deposit Bonuses For Online Bettors
Bet Now
Bovada Sportsbook (recommended)
50% To $250 - Can Be Used For Betting On AI
BetOnline Sportsbook
15% or 25% Worth Up $900 On Every Deposit
Sportsbetting.ag
Lifetime Bonus Gives Up To $900 On All Deposits
Bet365 (No USA Allowed)
100% To 200 Dollars/Pounds/Euros - 1st Deposit
5Dimes Sportsbook
50% To $200 Followed By 20% To $500 - 1st Dep.
American Idol Odds Tracker - Season 12
Candice Glover American Idol Odds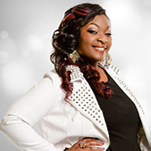 Kree Harrison American Idol Odds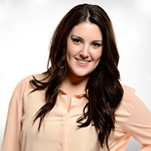 Angela Miller American Idol Odds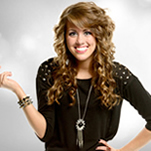 Amber Holcomb American Idol Odds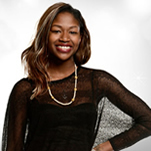 Janelle Arthur American Idol Odds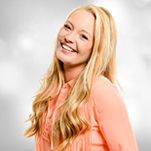 Lazaro Arbos American Idol Odds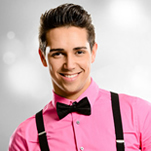 Burnell Taylor American Idol Odds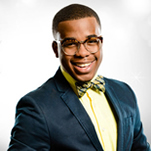 Devin Velez American Idol Odds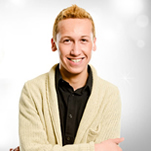 Paul Jolley American Idol Odds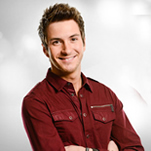 Curtis Finch Jr. American Idol Odds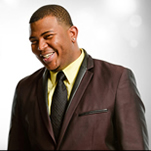 Aubrey Cleland American Idol Odds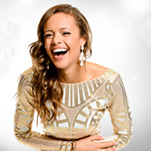 Breanna Steer American Idol Odds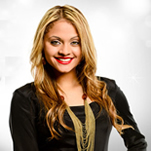 Vincent Powell American Idol Odds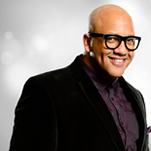 Adriana Latonio American Idol Odds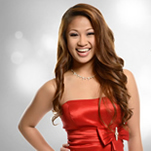 Nick Boddington American Idol Odds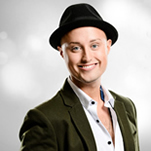 Tenna Torres American Idol Odds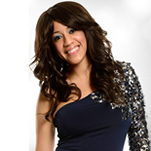 Cortez Shaw American Idol Odds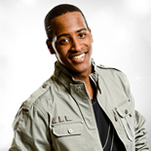 Elijah Liu
American Idol Odds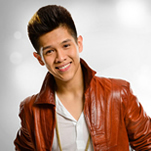 Zoanette Johnson American Idol Odds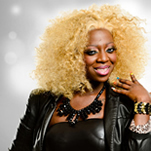 Charlie Askew American Idol Odds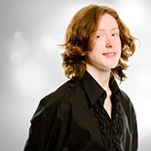 How To Bet On American Idol
The odds of winning American idol seem slim to none when you put yourself up against hundreds of thousands of contestants, but those who are lucky enough to make it through the grueling audition process, will find that American Idol odds increase with every dream of another that gets crushed. The music industry is of the hardest to break into and with thousands of aspiring artists, it is almost impossible to even get your foot in the door at a record company. American Idol paves the way for what could be the shot of a lifetime at a promising career, should there be talent to back it up. However, making it in front of the judges can be a challenge all in its own and those who are lucky enough to make it that far, may have what it takes to beat the American Idol Odds, or at least get to live out their dream if even for a brief moment.
American Idol Elimination Betting
From the start of the competition, contestants are forced to come to grips with the only reality about American Idol, is the fact that their time there can abruptly end at any moment. American Idol Elimination Betting takes place every week from day one of the season. The only thing that a golden ticket secures, is that you advance to the next level of brutal competition. The odds of being eliminated on American Idol are high, seeing is how there are only 12 spots to be filled when it comes down to the live performances. With the judges there to help or criticize the contestants all along the way, American Idol Elimination Odds increase as soon as the fate of the top 12 contestants on American Idol, lie in the hands of America.
Betting On American Idol Winner
Betting on the American Idol Winner can be fun no matter how you look at it. The talent on American Idol goes from bad, to good, to great,and luckily for us, we have the experienced judges to ween out the bad. The audition process is by far, the most humorous part to American Idol, but imagine if we had to listen to every comical performance delivered by every goon just looking to get his/her 15 minutes of fame. It would make for a very long season. By picking your favorite right from the start of the season, betting on the winner of american idol will come much more easy when it starts to really count.
General Info About American Idol
When it comes to reality TV, no other reality series has come close to gaining the publicity and fan base that has come to American Idol. Debuting in June of 2002, American Idol: The Search For A Superstar, took over the Fox network and has grown to be one of the most popular reality series in American history, and American Idol betting odds have become one fo the top things to bet on at online sportsbooks. The objective of this hit reality show is to find the best singer that American talent has to offer, and turn them into a super star. Being that American Idol focuses on the entertainment that America wants to see, it only made sense to leave the voting up to the American people. While certain faces of the entertainment industry have been brought in to first show America what talent can be found around the country, they are also there to guide the finalists with honest criticism and harsh reality checks, that often tend to be to much for some contestants to bare. Betting on American Idol and the idea that this could very well be the stepping stone into a promising career, will pay off for one lucky contestant who takes home the title of American Idol.
American Idol is one of the most talked about and watched reality shows of all time. When creator Simon Fuller decided to bring the American Idol show to Fox in June of 2002, no one ever imagined that it would turn in to the franchise that it is today. American Idol is responsible for introducing some of today's top music icons, and continues to increase that number with each passing season. Other networks have found that competing with American Idol is a battle that will never be won, as Americans continue to stay as intrigued with this hit reality show as they have been from the start. American Idol continues to draw in a new viewing audience with each new season, and this is a show that can be expected to continue entertaining America for many years to come. While we can assume that more changes will come with each passing season, the goal will remain the same, and that is to bring America the most talented performers around, as well as allow the viewers to decide who the next American Idol should be.
American Idol Contestants
The process of finding the best singers that America has to offer is quite the task, and a task that can only be handled by the judges of American Idol. American Idol Contestants come from all over the country and from all walks of life. The journey to find the next American idol starts just as quickly as a season comes to an end. There is little, if any time in between the crowning of a new American idol before talent scouts are hitting the road in search of next season's contestants on American Idol. American Idol chooses several cities in which they hope to find talent, where there is an audition round, which generally draws the attention of thousands of hopefuls, all in search of their dream to make it in the music industry. More times than not, the judges are successful in offering a great selection of talented singers. Unfortunately for the ones auditioning, not everyone will get their shot to stardom through American Idol.
How American Idol Works
There are several steps in which a potential American Idol must go through to make it to the end and claim that grand prize... a recording contract. Below, we've covered several of those steps and talked a little bit about how each of these rounds work. Many are key points in the progression of the season.
American Idol Tryouts / Auditions
American Idol Tryouts are the first step in a long journey at trying to make it in the entertainment business. Thousands upon thousands of aspiring singers travel from all over the country for their shot in front of some of America's most honest judges, the American Idol judges. Having the dream of becoming the next American idol is a big dream to have, and often one that is shared with the hundreds of thousands of people trying to climb the same ladder that they are. For some, trying out for American Idol will prove to be one of the best decisions in their life, while for others it will be another slammed door, and the end to a dream that will never be. American Idol betting odds usually include some lines during the tryouts on who will make the final cut. American Idol Auditions are held to find talented singers who have the determination to make it in the cut throat business of entertainment, but very few will even make it in front of the judges. Those that do, will only do so once. As harsh as the judges may seem at times, it is their job to provide America will a handful of talent, then to let America decide who is the best. Unfortunately for most, there is just not enough stage room to go around.
Hollywood Week
American Idol Hollywood Week, better known as Hell Week, comes not long after the contestants receive their golden ticket to the next round, and as nerve racking as they thought round 1 of the auditions were, that is nothing compared to what they will face in Hollywood. Hollywood week not only test the American Idol contestants as individuals, but as a group as well. Although they are judged on their performance alone, the group auditions can bring even the best singers down a level. Hollywood week for American Idol contestants determines their fate in the competition, and one false move can end their journey on American Idol before it even begins.
American Idol Top 25
Being chosen to be part of the top 25 contestants of American Idol, begins the journey of what can be a life altering event. The American Idol top 25 are chosen by the remarkable panel of judges, and voting by the American audience. Those who are able to outshine the other singers and showcase not only their talent but personality as well, have a shot at making it to the top 25 on American idol. Being in the top 25 of American idol means that their future now lies in the hands of America. The top girls and top boys battle it out week after week fighting for their spot in the top 13. With limited space, and a lot of talent to be showcased, each performance it just as important as the next and could very well be their ticket home, or ticket into the top 13. For Season 12 of American Idol, the show shifted format a bit, with the top-40 contestants of 20 women and 20 men separated until the show gets down to the final 10 finalists, with five women and five men.
American Idol Top 13
First comes the golden ticket, then Hollywood week, the top 25, and finally the American Idol top 13. Those who make it into the top 13 certainly have something to be proud of. As hard as they work to make it through the audition process and grabbing America's attention, which earns them a spot in the top 13, is nothing compared to what they will face in the weeks to come. Being part of the top 13 means that their star quality was enough to outshine thousands of other contestants, and this is considered to be the best talent that America has to offer. Living up to those expectations is a hard task to take on, but if the dream of becoming the next American idol is alive enough to keep them their, they will be in for one heck of a journey. The top 13 American idol contestants will face off week after week, striving to impress America with their singing talent. It is any one's game up until this point, and those who continue to push forward in the competition will see themselves going far. Each week the performers will take on a new theme, and display their singing talent with songs of that era. Music mentors will be brought in to guide the contestants, and what they take in from these mentors can make or break a performance. Betting Odds for American Idol make the picking of the top 13 even more exciting and fun.
American Idol Finals
The American Idol finals can only be described as nail biting. Watching these aspiring performers grown in to super stars is a very exciting ride, but imagine what it is like standing on stage that final night. As the American Idol top 12 slowly get eliminated and we get one step closer to the finals, all hats are off and the contestants really show America what they have to offer. By the time that the finals roll around, we have gotten to know them not only as the contestants on American idol, but more on a personal level as well. A visit is made to their home town where we as viewers get to see first hand how American idol has changed the life of some of the contestants. Finale night on American Idol is always the show of the season. Featuring performances from the top 12 and often previous American Idol winners who have already rocked the billboards with their hit songs. In previous years, a song writing contest has been offered to fans of American idol, with the winner having their song song the night of the finale, by both finalists and again by the winner of American Idol. If there is one night you do not want to miss, it is definitely the American idol finals.
American Idol Elimination
The American Idol Elimination process starts from the very moment each contestants walks in to their first audition. The judges of American Idol know exactly what they are looking for and can tell if contestants have it after the first note that leave their mouth. It is often heartbreak for most of the contestants of American Idol. So much talent and very little space for everyone to take part in the hit reality show. The judges have to be honest with the contestants, which often gets to be portrayed as being harsh criticising, when in all honesty, it makes no sense to give the contestants false hope, when display no vocal talent what so ever. Once the auditions process is completed and the American Idol contestants go live, America takes over the voting via text messaging and or by calling in and voting for their favorite performer. One by one they results will be revealed and the contestants with the lowest votes will be sent home. American Idol Elimination night is the night following the live performances, which is always an emotional good-bye to one of America's favorite American Idols.
American Idol Voting
American Idol Voting results are delivered the following night after the live performances. It is heartbreaking to see the journey come to an end for every American idol that gets eliminated. And if you thought elimination shows after the voting were already exciting, just use American Idol odds to make it even more enjoyable. The live performances are what make or break their time on American Idol and the slightest slip up, whether it be from a song choice or vocally, can land contestants in the bottom three, which is not where they want to be. After the live performance show, America has two hours to call in and vote for who they think should be the next American Idol. No matter how great you think someone is and how many votes they may receive, every vote counts and is the determining factor on who gets sent home. The three contestants with the lowest amount of votes will be place in the bottom three, one of which will be sent home.
American Idol Judges
There are some new judges going into Season 12 of American Idol which was to be expected. The theme lately has been the constant turnover of the judges and that couldn't be more apparent than when Simon Cowell left the show following the tenth season. Still, the judges don't make the show (though the do help), the contestants do. Even as judges come and go, the show still attracts some of the biggest names in the music industry to be a judge of talent. Look below to see who's judging for AI season 12.
Randy Jackson

Randy Jackson is not only a judge on American Idol, but is also a singer, record producer, music manager, A&R executive and television personality. While he is most recognized now days for being associated with one of the top reality shows of all time, American Idol, he is well known and respected throughout the entertainment industry. Randy is now the lone remaining member of the American Idol judges and is no doubt has a very loyal following amongst fans of the show. He is back for his 12th season and is considered the lead judge on this crew.
Mariah Carey

Mariah Carey will be one of three new judges on board at American Idol for season 12 of the show. Carey has a history with American Idol judge Randy Jackson, as Jackson has produced some of her past albums. Carey is one of the best-selling music artists in history, with over 63 million albums sold in her career, with 23 chart topping songs. Carey certainly brings a ton of credibility with her when she takes the judges seat for both the auditions and the live performances that will get underway during the season.
Keith Urban

Keith Urban is a popular voice in country music, and joins the American Idol judges panel for Season 12 of the competition. Urban is signed with Capitol Records in Nashville, beginning his career back in 1990. Urban has recorded 14 No.1 hits on the country charts, and has released a total of nine albums in his career. Urban will definitely bring in country fans, though the show has a already has history of creating stars in the country music industry. Such stars like Carrie Underwood (season 4) and Scotty McCreery (season 11) are considered to be stars in the genre.
Nicki Minaj

If American Idol was looking for an attention grabber and a judge that is out there, they did it by bringing in Nicki Minaj. Minaj is all of today's radio and pop charts, but is known for her fashion style almost as much as she is for her music. Minaj definitely has some fire to her and will be joining the American Idol panel for Season 12. Minaj's album Pink Friday, released in 2010, reached No.1 on the U.S. Billboard 200, going Platinum just one month after its initial release.
Check back later for the latest betting odds for American Idol.